Number 30 in Canada!
August 5, 2016 @ 1:34 PM
Posted by: Peter Papousek & Kathryn M. Stewart
It's been an amazing year for our team so far. RE/MAX Canada just released it's ranking for teams from January to June of 2016 and we are ecstatic to be in the Top 100 coming in at number 30! A huge thanks to all of our amazing clients this year and in the past. It's our priviledge to be able to help you with all your selling and buying needs and we look forward to providing your with many more years or award winning service. For a complete list of the teams in to top 100 please reach out to us.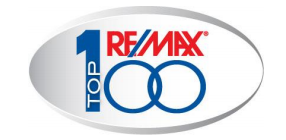 Category: Announcements (0) Comments
Add a Comment